Used

2018

Mercedes-Benz
E-Class E 400 Coupe
VIN: WDD1J6GB4JF064980
Stock: TX256A
Odometer

10,682 miles

Fuel Economy

20.0/26.0 mpg City/Hwy

Exterior Color

Black

Interior Color

Black

Body

Coupe

Transmission

Automatic

Drivetrain

AWD

Engine

3.0L V-6 cyl
Detailed Specifications
Dealer Notes
CARFAX 1-OWNER VEHICLE! Only at the SUPERSTORE...The TOWN COUNTRY FORD ADVANTAGE! Free Full CarFax Report on-line, Guaranteed Credit Approval and Our Exclusive BEST VALUE GUARANTEE. The ADVANTAGE IS CLEAR!CARFAX 1-OWNER VEHICLE! Only at the SUPERSTORE...The TOWN COUNTRY FORD ADVANTAGE! Free Full CarFax Report on-line, Guaranteed Credit Approval and Our Exclusive BEST VALUE GUARANTEE. The ADVANTAGE IS CLEAR!CARFAX 1-OWNER VEHICLE! Only at the SUPERSTORE...The TOWN COUNTRY FORD ADVANTAGE! Free Full CarFax Report on-line, Guaranteed Credit Approval and Our Exclusive BEST VALUE GUARANTEE. The ADVANTAGE IS CLEAR!CARFAX 1-OWNER VEHICLE! Only at the SUPERSTORE...The TOWN COUNTRY FORD ADVANTAGE! Free Full CarFax Report on-line, Guaranteed Credit Approval and Our Exclusive BEST VALUE GUARANTEE. The ADVANTAGE IS CLEAR!CARFAX 1-OWNER VEHICLE! Only at the SUPERSTORE...The TOWN COUNTRY FORD ADVANTAGE! Free Full CarFax Report on-line, Guaranteed Credit Approval and Our Exclusive BEST VALUE GUARANTEE. The ADVANTAGE IS CLEAR!CARFAX 1-OWNER VEHICLE! Only at the SUPERSTORE...The TOWN COUNTRY FORD ADVANTAGE! Free Full CarFax Report on-line, Guaranteed Credit Approval and Our Exclusive BEST VALUE GUARANTEE. The ADVANTAGE IS CLEAR!CARFAX 1-OWNER VEHICLE! Only at the SUPERSTORE...The TOWN COUNTRY FORD ADVANTAGE! Free Full CarFax Report on-line, Guaranteed Credit Approval and Our Exclusive BEST VALUE GUARANTEE. The ADVANTAGE IS CLEAR!CARFAX 1-OWNER VEHICLE! Only at the SUPERSTORE...The TOWN COUNTRY FORD ADVANTAGE! Free Full CarFax Report on-line, Guaranteed Credit Approval and Our Exclusive BEST VALUE GUARANTEE. The ADVANTAGE IS CLEAR!CARFAX 1-OWNER VEHICLE! Only at the SUPERSTORE...The TOWN COUNTRY FORD ADVANTAGE! Free Full CarFax Report on-line, Guaranteed Credit Approval and Our Exclusive BEST VALUE GUARANTEE. The ADVANTAGE IS CLEAR!CARFAX 1-OWNER VEHICLE! Only at the SUPERSTORE...The TOWN COUNTRY FORD ADVANTAGE! Free Full CarFax Report on-line, Guaranteed Credit Approval and Our Exclusive BEST VALUE GUARANTEE. The ADVANTAGE IS CLEAR!CARFAX 1-OWNER VEHICLE! Only at the SUPERSTORE...The TOWN COUNTRY FORD ADVANTAGE! Free Full CarFax Report on-line, Guaranteed Credit Approval and Our Exclusive BEST VALUE GUARANTEE. The ADVANTAGE IS CLEAR!CARFAX 1-OWNER VEHICLE! Only at the SUPERSTORE...The TOWN COUNTRY FORD ADVANTAGE! Free Full CarFax Report on-line, Guaranteed Credit Approval and Our Exclusive BEST VALUE GUARANTEE. The ADVANTAGE IS CLEAR!CARFAX 1-OWNER VEHICLE! Only at the SUPERSTORE...The TOWN COUNTRY FORD ADVANTAGE! Free Full CarFax Report on-line, Guaranteed Credit Approval and Our Exclusive BEST VALUE GUARANTEE. The ADVANTAGE IS CLEAR!CARFAX 1-OWNER VEHICLE! Only at the SUPERSTORE...The TOWN COUNTRY FORD ADVANTAGE! Free Full CarFax Report on-line, Guaranteed Credit Approval and Our Exclusive BEST VALUE GUARANTEE. The ADVANTAGE IS CLEAR!CARFAX 1-OWNER VEHICLE! Only at the SUPERSTORE...The TOWN COUNTRY FORD ADVANTAGE! Free Full CarFax Report on-line, Guaranteed Credit Approval and Our Exclusive BEST VALUE GUARANTEE. The ADVANTAGE IS CLEAR!CARFAX 1-OWNER VEHICLE! Only at the SUPERSTORE...The TOWN COUNTRY FORD ADVANTAGE! Free Full CarFax Report on-line, Guaranteed Credit Approval and Our Exclusive BEST VALUE GUARANTEE. The ADVANTAGE IS CLEAR!CARFAX 1-OWNER VEHICLE! Only at the SUPERSTORE...The TOWN COUNTRY FORD ADVANTAGE! Free Full CarFax Report on-line, Guaranteed Credit Approval and Our Exclusive BEST VALUE GUARANTEE. The ADVANTAGE IS CLEAR!CARFAX 1-OWNER VEHICLE! Only at the SUPERSTORE...The TOWN COUNTRY FORD ADVANTAGE! Free Full CarFax Report on-line, Guaranteed Credit Approval and Our Exclusive BEST VALUE GUARANTEE. The ADVANTAGE IS CLEAR!CARFAX 1-OWNER VEHICLE! Only at the SUPERSTORE...The TOWN COUNTRY FORD ADVANTAGE! Free Full CarFax Report on-line, Guaranteed Credit Approval and Our Exclusive BEST VALUE GUARANTEE. The ADVANTAGE IS CLEAR!CARFAX 1-OWNER VEHICLE! Only at the SUPERSTORE...The TOWN COUNTRY FORD ADVANTAGE! Free Full CarFax Report on-line, Guaranteed Credit Approval and Our Exclusive BEST VALUE GUARANTEE. The ADVANTAGE IS CLEAR!CARFAX 1-OWNER VEHICLE! Only at the SUPERSTORE...The TOWN COUNTRY FORD ADVANTAGE! Free Full CarFax Report on-line, Guaranteed Credit Approval and Our Exclusive BEST VALUE GUARANTEE. The ADVANTAGE IS CLEAR!CARFAX 1-OWNER VEHICLE! Only at the SUPERSTORE...The TOWN COUNTRY FORD ADVANTAGE! Free Full CarFax Report on-line, Guaranteed Credit Approval and Our Exclusive BEST VALUE GUARANTEE. The ADVANTAGE IS CLEAR!CARFAX 1-OWNER VEHICLE! Only at the SUPERSTORE...The TOWN COUNTRY FORD ADVANTAGE! Free Full CarFax Report on-line, Guaranteed Credit Approval and Our Exclusive BEST VALUE GUARANTEE. The ADVANTAGE IS CLEAR!CARFAX 1-OWNER VEHICLE! Only at the SUPERSTORE...The TOWN COUNTRY FORD ADVANTAGE! Free Full CarFax Report on-line, Guaranteed Credit Approval and Our Exclusive BEST VALUE GUARANTEE. The ADVANTAGE IS CLEAR!CARFAX 1-OWNER VEHICLE! Only at the SUPERSTORE...The TOWN COUNTRY FORD ADVANTAGE! Free Full CarFax Report on-line, Guaranteed Credit Approval and Our Exclusive BEST VALUE GUARANTEE. The ADVANTAGE IS CLEAR!CARFAX 1-OWNER VEHICLE! Only at the SUPERSTORE...The TOWN COUNTRY FORD ADVANTAGE! Free Full CarFax Report on-line, Guaranteed Credit Approval and Our Exclusive BEST VALUE GUARANTEE. The ADVANTAGE IS CLEAR!CARFAX 1-OWNER VEHICLE! Only at the SUPERSTORE...The TOWN COUNTRY FORD ADVANTAGE! Free Full CarFax Report on-line, Guaranteed Credit Approval and Our Exclusive BEST VALUE GUARANTEE. The ADVANTAGE IS CLEAR!CARFAX 1-OWNER VEHICLE! Only at the SUPERSTORE...The TOWN COUNTRY FORD ADVANTAGE! Free Full CarFax Report on-line, Guaranteed Credit Approval and Our Exclusive BEST VALUE GUARANTEE. The ADVANTAGE IS CLEAR!CARFAX 1-OWNER VEHICLE! Only at the SUPERSTORE...The TOWN COUNTRY FORD ADVANTAGE! Free Full CarFax Report on-line, Guaranteed Credit Approval and Our Exclusive BEST VALUE GUARANTEE. The ADVANTAGE IS CLEAR!CARFAX 1-OWNER VEHICLE! Only at the SUPERSTORE...The TOWN COUNTRY FORD ADVANTAGE! Free Full CarFax Report on-line, Guaranteed Credit Approval and Our Exclusive BEST VALUE GUARANTEE. The ADVANTAGE IS CLEAR!CARFAX 1-OWNER VEHICLE! Only at the SUPERSTORE...The TOWN COUNTRY FORD ADVANTAGE! Free Full CarFax Report on-line, Guaranteed Credit Approval and Our Exclusive BEST VALUE GUARANTEE. The ADVANTAGE IS CLEAR!CARFAX 1-OWNER VEHICLE! Only at the SUPERSTORE...The TOWN COUNTRY FORD ADVANTAGE! Free Full CarFax Report on-line, Guaranteed Credit Approval and Our Exclusive BEST VALUE GUARANTEE. The ADVANTAGE IS CLEAR!CARFAX 1-OWNER VEHICLE! Only at the SUPERSTORE...The TOWN COUNTRY FORD ADVANTAGE! Free Full CarFax Report on-line, Guaranteed Credit Approval and Our Exclusive BEST VALUE GUARANTEE. The ADVANTAGE IS CLEAR!CARFAX 1-OWNER VEHICLE! Only at the SUPERSTORE...The TOWN COUNTRY FORD ADVANTAGE! Free Full CarFax Report on-line, Guaranteed Credit Approval and Our Exclusive BEST VALUE GUARANTEE. The ADVANTAGE IS CLEAR!CARFAX 1-OWNER VEHICLE! Only at the SUPERSTORE...The TOWN COUNTRY FORD ADVANTAGE! Free Full CarFax Report on-line, Guaranteed Credit Approval and Our Exclusive BEST VALUE GUARANTEE. The ADVANTAGE IS CLEAR!CARFAX 1-OWNER VEHICLE! Only at the SUPERSTORE...The TOWN COUNTRY FORD ADVANTAGE! Free Full CarFax Report on-line, Guaranteed Credit Approval and Our Exclusive BEST VALUE GUARANTEE. The ADVANTAGE IS CLEAR!CARFAX 1-OWNER VEHICLE! Only at the SUPERSTORE...The TOWN COUNTRY FORD ADVANTAGE! Free Full CarFax Report on-line, Guaranteed Credit Approval and Our Exclusive BEST VALUE GUARANTEE. The ADVANTAGE IS CLEAR!CARFAX 1-OWNER VEHICLE! Only at the SUPERSTORE...The TOWN COUNTRY FORD ADVANTAGE! Free Full CarFax Report on-line, Guaranteed Credit Approval and Our Exclusive BEST VALUE GUARANTEE. The ADVANTAGE IS CLEAR!CARFAX 1-OWNER VEHICLE! Only at the SUPERSTORE...The TOWN COUNTRY FORD ADVANTAGE! Free Full CarFax Report on-line, Guaranteed Credit Approval and Our Exclusive BEST VALUE GUARANTEE. The ADVANTAGE IS CLEAR!CARFAX 1-OWNER VEHICLE! Only at the SUPERSTORE...The TOWN COUNTRY FORD ADVANTAGE! Free Full CarFax Report on-line, Guaranteed Credit Approval and Our Exclusive BEST VALUE GUARANTEE. The ADVANTAGE IS CLEAR!CARFAX 1-OWNER VEHICLE! Only at the SUPERSTORE...The TOWN COUNTRY FORD ADVANTAGE! Free Full CarFax Report on-line, Guaranteed Credit Approval and Our Exclusive BEST VALUE GUARANTEE. The ADVANTAGE IS CLEAR!CARFAX 1-OWNER VEHICLE! Only at the SUPERSTORE...The TOWN COUNTRY FORD ADVANTAGE! Free Full CarFax Report on-line, Guaranteed Credit Approval and Our Exclusive BEST VALUE GUARANTEE. The ADVANTAGE IS CLEAR!CARFAX 1-OWNER VEHICLE! Only at the SUPERSTORE...The TOWN COUNTRY FORD ADVANTAGE! Free Full CarFax Report on-line, Guaranteed Credit Approval and Our Exclusive BEST VALUE GUARANTEE. The ADVANTAGE IS CLEAR!CARFAX 1-OWNER VEHICLE! Only at the SUPERSTORE...The TOWN COUNTRY FORD ADVANTAGE! Free Full CarFax Report on-line, Guaranteed Credit Approval and Our Exclusive BEST VALUE GUARANTEE. The ADVANTAGE IS CLEAR!CARFAX 1-OWNER VEHICLE! Only at the SUPERSTORE...The TOWN COUNTRY FORD ADVANTAGE! Free Full CarFax Report on-line, Guaranteed Credit Approval and Our Exclusive BEST VALUE GUARANTEE. The ADVANTAGE IS CLEAR!CARFAX 1-OWNER VEHICLE! Only at the SUPERSTORE...The TOWN COUNTRY FORD ADVANTAGE! Free Full CarFax Report on-line, Guaranteed Credit Approval and Our Exclusive BEST VALUE GUARANTEE. The ADVANTAGE IS CLEAR!CARFAX 1-OWNER VEHICLE! Only at the SUPERSTORE...The TOWN COUNTRY FORD ADVANTAGE! Free Full CarFax Report on-line, Guaranteed Credit Approval and Our Exclusive BEST VALUE GUARANTEE. The ADVANTAGE IS CLEAR!CARFAX 1-OWNER VEHICLE! Only at the SUPERSTORE...The TOWN COUNTRY FORD ADVANTAGE! Free Full CarFax Report on-line, Guaranteed Credit Approval and Our Exclusive BEST VALUE GUARANTEE. The ADVANTAGE IS CLEAR!CARFAX 1-OWNER VEHICLE! Only at the SUPERSTORE...The TOWN COUNTRY FORD ADVANTAGE! Free Full CarFax Report on-line, Guaranteed Credit Approval and Our ExclusivCA
KBB.com Consumer Reviews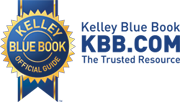 has problems overall.

By none |  on Tuesday, November 13, 2018

3.0

car has cheap parts. had it in dealer 3 times for front door drivers side, reps closing on legs before i get out. wipers make loud noise, and it has been in for repair 3 times. no spare tire nor jack

Best E Class yet

By HouCARguy |  on Wednesday, May 17, 2017

5.0

My 2017 e300 ownership experience has been great. As as a past owner of 300D and an e350 I was excited to purchase the newest generation. My vehicle is equipped with the Package 3 option and sport package. Going from a 6 cylinder to a turbo 4 cylinder was my biggest concern when I purchased the car. The turbo 4 cylinder is a great match up and the car does not seem slow. Having good acceleration is important to me and I am not disappointed at all. I am most impressed about the smoothness of the 9 speed automatic transmission. These shifts are seamless and you can tell it is refined as I have never felt like it was hunting for the next gear. Since my purchase I did have the opportunity to find myself approaching another vehicle too fast. The car warned me and retracted the seatbelt which in turn pulled me into the seat. It caught me off guard but it left me even more impressed with the safety features. It did take me more time then I expected to learn all of the new equipment but I like that the car does have multiple ways to change and access the systems. So far I have zero issues with the interior trim and the materials used look and feel of high quality. For me this car is perfect in size as I feel that the C300 is just a little too small for me and the S class is to much of a car to drive everyday. I can honestly say that I enjoy driving this car.

Not so fast...

By EClassOwner32 |  on Tuesday, June 20, 2017

4.0

In the words of the great Lee Corso, Not so fast my friend. Greatest E ever? Thats an overstatement. Double play on words here. I test drove this car last week considering trading in my 2009 E350. However, its hard to consider a car with 241hp fast by any stretch of the imagination. The twin-turbo 4 cylinder is peppy and gets you where you need to go, but dont expect a thrill ride. The interior is amazing. Styling cues and DNA borrowed from the new S-Class are much welcomed compared to the outgoing and extremely bland 2010-2015 E-Class interior. Upgraded electronics now brings MB into the 21st century and on-par with the Japanese competition. The seats are great and extremely comfortable. Good leg room for average height people. Im 6ft and 215lbs. The cabin is as quiet as a recording studio. Overall its an amazing machine. However, paying upwards of 50k on a 4-cylinder car just sounded insane to me. I just...cant. It has the POTENTIAL to be the best E-Class ever, but not with 241hp. Dear MB, I know theres a lot of pressure for auto manufacturers to increase fuel economy and be more eco-friendly. Unfortunately I get it. Save the planet, blah blah (yawn). But to neuter a beautiful piece of engineering in the process is just sad. Please tell me theres a V6 option coming for 2018? This car deserves better than 241hp. The outgoing model E350 had 268 and that was sufficient. I was hoping to go the opposite direction and get 300+?
New Arrivals
2016 Toyota Tacoma TRD Off Roa…

Truck Double Cab
Red Exterior
3.5L V-6 cyl Engine

View Details